Upgrade Your CheckWriter™ to Version 7.9
- - - - - - - - - - - - - - - - - - - - - - - - - - - - - - - - - - - -

-Upgrade* Price:
CheckWriter™ Single User* $69.00 plus $10 S&H Order
If you already own version 1.1 - 6.3 Single User, or Basic

Upgrade* Price:
CheckWriter™ DUPLEX Edition* $89.00 plus $10 S&H Order
If you already own version 6.1 or better, Single User
Have version 5.3 or prior? Full version Duplex required.

Upgrade* Price:
CheckWriter™ Network Edition* $299.00 plus $10 S&H Order
If you already own version 1.1 - 6.3, Single User or Duplex

Upgrade* Price:
CheckWriter™ Enterprise Edition* $769.00 plus $10 S&H Order
If you already own version 1.1 - 6.3, Single User or Network
Download PDF Order Form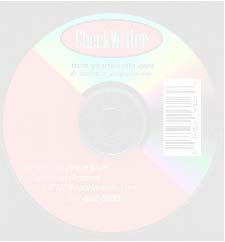 Replacement 7.X CD

What is new with CheckWriter 7.9? [View 7.9 Demo]
• Has database backup utility with auto-scheduler
• Includes real-time RoutingTool ABA lookup Utility on Toolbar
• Auto-install on Windows Vista and 7 - 64bit
• 100% Check 21 Compliant:
- Works with desktop deposit systems [RDC]
- Works with "no envelope" ATM scanners
- Optional Removable USB Flash Drive for Automatic
Secure Back-up
- Helps to comply with new data security laws
- Protects customer privacy with account and card blinding.
- Complies with EPC-6 and RCCI Requirements
What was new with Version 6.3:
• Mapable Import and Export Functionality:
Create and import from any file and export in any format.
• One-click Global Search "binoculars toolbar search"
• Administrative Login: Full Functionality Separate User IDs
[customize permissions]
• User Login: Limited Functionality and Full Accountability
[customize permissions for each individual user]
• Track all transactions/updates by Date-Time and Username

WARNING ABOUT VERSION 5.1 OR PRIOR:
If you use a version of CheckWriter 5.1 or prior, your CheckWriter is no longer legal to use. We urge you to upgrade to comply with new Check 21 regulations and new Data Security laws that could impact negatively on your business. While all versions of 6.3 or higher do comply with current banking regulations and known data security requirements, if you have 5.1 or prior, upgrade today.
*The CheckWriter Upgrade ships as a full version, and does not require an existing installation of a prior version of the software, only a prior purchase record. The upgrade does not include the 30 day money back guarantee nor does it include free telephone support. If you require telephone support or a refund option, please purchase the full version or with the Single User Upgrade, you can add Fix It support for $19.99..