Stop Payment on Check: Stop Pay Check

Why was my check returned UTL?
Why was a deposit returned Unable to Locate?
What does Unable to Locate mean?
What does UTL Stand For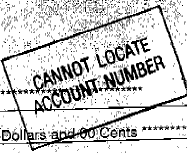 Unable to Locate Account

-

UTL

-

Unable to Locate

- When a check or draft is returned with the

Unable to Locate

or

UTL

stamp, this means the bank cannot find any account with that account number in its records.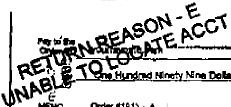 This is most likely a check by phone or check draft where the wrong information was entered or provided. Unable to locate checks or drafts may have details as to what exactly was wrong, such as a circled account number, or invalid routing number message.

Some UTL or unable to locate account checks have handwritten notes on the stamp to help the merchant locate the proper details.
Other reasons could be the addition or absence of leading zeros in an account number, such as a customer with the account number 123456, but on the check the account number shows 000123456. Unable to locate checks cannot be re-deposited. A new item must be created or a new check would be required from the account holder.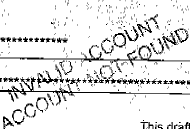 - Reasons For Return Main Page
- Not Sufficient Funds
- Uncollected Funds Hold
- Stop Payment
- Closed Account
- Unable to Locate Account
- Frozen Account
- Refer to Maker
- Not Authorized
Not convinced? Click Here to see why you should choose CheckWriter™.