Uncollected Funds Hold - Uncollected Funds - Unavailable Funds - UCF - UFH - UF, items are returned because funds available in the account are not yet available. This is a similar return to NSF, ISF or Insufficient Funds, but it indicates the accountholder had the money in their account, but it was not available.


This can happen when a deposit into the account holder's bank has not yet cleared. For example, the account holder deposits a paycheck for $1,000 into his bank on Monday, and the check is set to be clear on Wednesday, making $1,000 pending, but not available. The account holder then writes a check on Monday night to a merchant that deposits the item on Tuesday.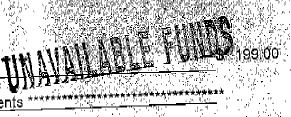 The merchant's bank presents the check on Tuesday and the bank returns the item, Uncollected Funds, because the money is there on paper, but not available. If a check has been stamped Uncollected Funds Hold, Uncollected Funds, or a similar message, the item is almost always eligible for at least one redeposit attempt.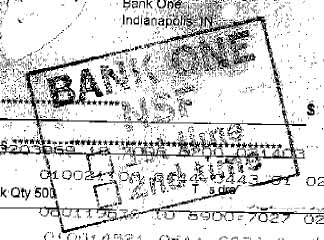 Unless stamped "do not redeposit," just deposit the item again, and the hold may have been lifted.